Reviews
I bought this because Lily of the Valley was my grandmothers favorite and I wear it in honor of her. I rarely see jewelry with it so I was thrilled when I found this. I maybe wouldn't have gotten the gold filled bracelet because it is a little different color than I realized- but no fault to the artist/seller as that is disclosed and obviously expected. I still love it though! Quality piece with nice touches on the packaging and fast shipping. Thank you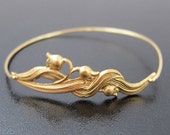 I purchased the bracelet for a bride-to-be and received an enthusiastic thank you. She wears it daily and says that she will continue to do so in the future. It is truly a very personal, thoughtful gift and I heartily encourage anyone looking for a special gift to consider a gift from Frosted Willow.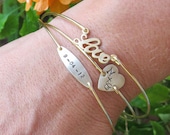 carlagboom on Jun 15, 2018
Classic look, a great addition to my other bangles. Katrin is friendly and professional and has a great thing going! Thank you Katrin!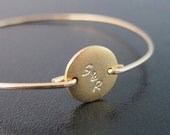 carlagboom on Jun 15, 2018
Gorgeous stone and another well-made, unique piece by Katrin! Always fast responses and quick shipping. Katrin went out of her way to help answer questions. A wonderful experience! Thank you Katrin!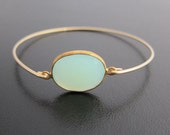 Samantha Flanagan on Jun 14, 2018
We bought two of these as wedding gifts for our mothers and they adore them! Simple, great quality, and fast shipping!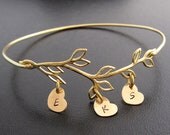 This a delicate and pretty bracelet. Katrin from Frosted Willow is accommodating. I had a problem with the size and she replaced it promptly! She answered my questions asap! I would not hesitate to purchase from Frosted Willow in the future.
GinaE0524 on May 29, 2018
Got this for my sister in-law as a birthday gift. She's kind of hard to buy for, but she loved this bracelet. I also ordered one for myself and love mine also.